Despite the pandemic and parents advocating for online education, many schools, colleges, or universities are still reopening or planning to open their doors to students and educators. Although risky, there are several ways schools can 'COVID-proof' their classrooms to ensure the safety of their students, teacher, and staff.
Here's how schools are COVID-proofing their classrooms for everyone's safety, creating a safe learning environment that will enhance learning outcomes despite the crisis.
Hygienic and Easy to Clean Surfaces
A great way to COVID-proof children's homerooms or lecture rooms is by using easy-to-clean surfaces and introducing barriers that can deflect the virus. One of the best things schools should purchase for their classrooms is wall protection. These walls contain watertight and airtight linings that act as a support for infection control, reducing the possibility of bacterial growth and other toxins. They're easy to clean and maintain, making it an excellent investment.
Classroom Rearrangements
Making small changes to the classroom's physical space is necessary to provide proper social and physical distancing among students. Schools are adding barriers and changing the arrangement of the desks following the six feet physical distancing guidelines, ensuring people aren't facing each other.
Some schools are taking advantage of larger unused spaces like gymnasiums, cafeterias, and libraries by repurposing them for classes. These little changes are significant steps in achieving a COVID-free learning environment.
Limiting Classroom Capacities
A simple but effective way of COVID-proofing classrooms is by limiting class, homeroom, or lecture rooms capacity, allowing children to learn while observing proper infection control protocols. In addition to limited classroom capacities, children will remain in the same location while their teachers are the ones only moving from class to class, ensuring everyone's safety.
Spread Awareness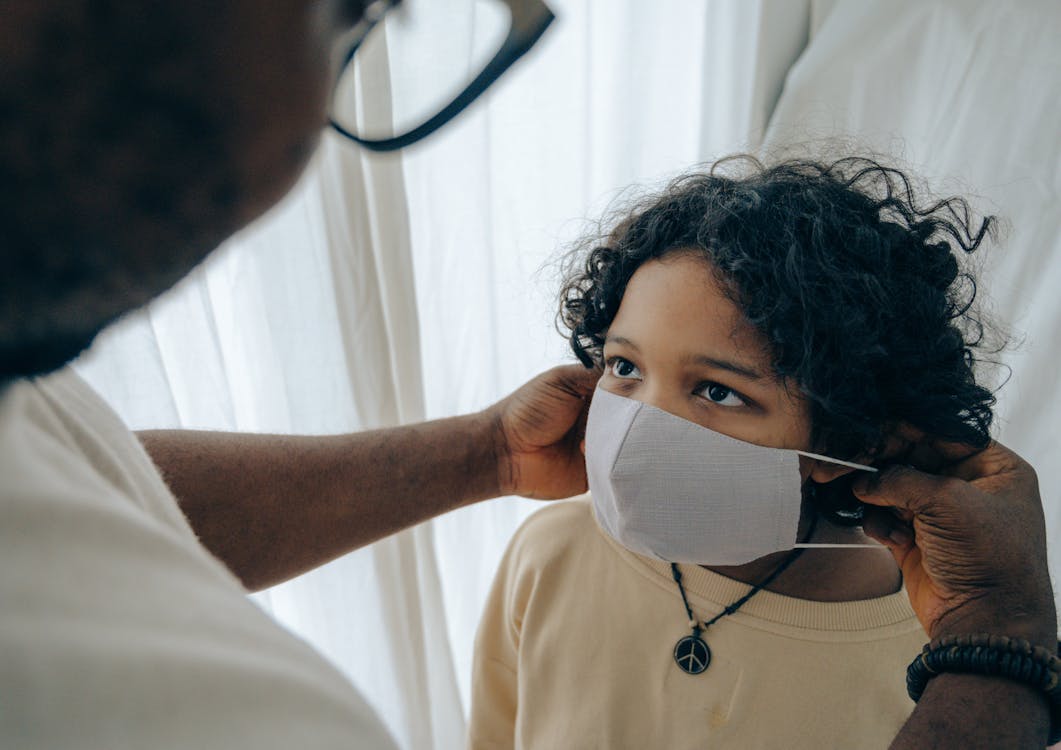 The simplest way to COVID-proof classrooms and the school itself is by encouraging everyone, including students, educators, and other staff, to practice preventive behaviours. Schools can spread awareness by communicating, educating, reinforcing the correct hygiene and distancing practices to everyone in the school. These necessary actions will support a school's safe reopening, allowing them to stay open long-term.
Safety Tips for Kids
Besides, schools COVID-proofing classrooms, it's best to teach your children the correct safety measures to make when they go back to school in-person.
Below are essential safety tips that kids should follow when going back to school.
Let your child get used to wearing a mask. These face coverings help contain almost all potentially infectious respiratory droplets that a person may release when talking, coughing, or breathing.
Teach your kid the proper hand-washing technique as frequently washing hands with soap and water limits the risk of them getting sick when touching a contaminated surface.
Never let your child go to school when they're sick, especially when experiencing symptoms like fever, cough, sore throat, or a runny nose.
Encourage your kid to bring alcohol or a hand sanitiser to school at all times.
No parent was prepared for the challenges that came with the pandemic, especially regarding their children's education. In a situation where almost any outside activity is risky, don't hesitate to rely on your instincts. Several schools are offering the option of online learning, so if you're hesitant in sending your child to physical schools, it's best to enrol them in online classes.
However, if you insist on your child attending physical classes because of the importance of physical classroom learning and socialisation, ensure to take the appropriate safety measures.